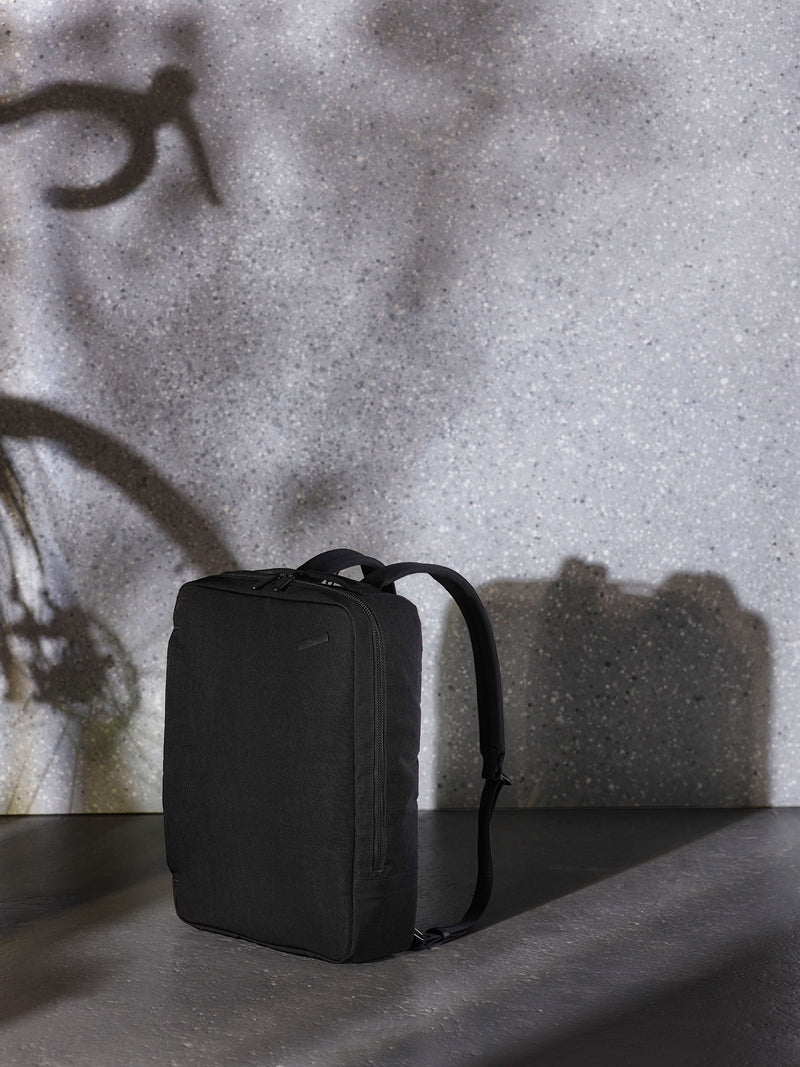 Backpack
Lightweight, elegant and utilitarian, our signature black business backpack keeps all your essentials organised while providing hands-free movement and convenience.
A Bag That Moves
From its unbreakable bond with outdoor explorers to today's digital nomads, the classic black backpack is the ultimate chameleon for those embracing an active and on-the-go lifestyle. With signature specs, artful aesthetics, and durable, all-purpose functionality, the Émigré Backpack helps you cut an impressive profile from office to commute, hotel to home, station to station and beyond. Pure convenience teams up with comfort and durability, and the added refinement of Émigré's signature stylish and functional aesthetic.
Signature Robic® Nylon
Drawing on years of innovation from the outdoor industry, we designed our bags with a signature, hard-wearing outer-shell material that compromised nothing on style. Made from 100% recycled Bluesign® and GRS certified Robic® nylon, our bags are ultra-lightweight, abrasion and water resistant and ethically made. An smart fusion of utility, style and sustainable vision ideal for today's travelling professional.
Limited Edition Moleskin
We partnered with UK-based artist R. Fresson to create original illustrations for our travel bags and apparel. Drawing from early 20th century graphic arts and classic newspaper illustration, her art - featured in The New York Times, The Guardian, and Monocle - is a visual representation of the spirit that informs so much of the Émigré DNA: meaningful cultural exchange, a sense of time and place, and the birth of global business travel.
Find a signature R. Fresson illustration on the cover of a limited edition Moleskin notebook included with each of our bags.